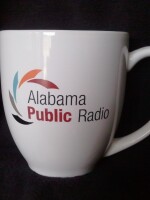 Jolencia Jones
Jolencia Jones is a student interns at Alabama Public Radio. During her first term in the APR newsroom, Jolencia has covered a lecture on the U.S. Civil Rights Trail, and the local "Valentines for Veterans" effort, among other stories.
A tail wagging event will be happening in Tuscaloosa over the weekend. The Dogtoberfest Parade is coming to Capitol Park on Sunday. Winners in six canine categories will be chosen by members of ReUnited. That's the West Alabama retiree leadership society. Jacob Crawford is with United Way of West Alabama. He says the goal is to help out local animal shelters through cash and in-kind donations."Everything we're doing is benefiting Metro Animal Shelter," said Crawford. "I know Metro is looking for food, pet food. So anything that anybody has that can be useful for pets at the shelter. We're also not open to just dogs so if you have cats anything you can bring."Needs for the local animal shelter go beyond pet food. Supporters say donations like towels are also important. Crawford said the event grew out of a effort to benefit the local shelter."We wanted to do something benefiting local animals in our 9 county area and in Tuscaloosa. And so they came together and came up with the idea of doing a pet parade with open donations. Christ Episcopal Church does an annual pet blessing. Anyone who's willing to stay can get their pet blessed by Christ Episcopal Church," said CrawfordNeeds for the local animal shelter go beyond pet food. Supporters say donations like towels are also important.

Big news could be coming today for supporters of the Mobile County Public Schools System. The district is creating a new program called the Learning Leading University. Applicants for the classes are scheduled to hear today whether they've been selected.

Alabama is one of the worst states to have a baby. That's according to the financial website WalletHub.

The Alabama Department of Veterans Affairs will partner with universities around the state to create a suicide prevention campaign. Operation We Remember targets veterans. This serves as a way to honor Veterans in Alabama who lost their lives to suicide in 2020

Another Alabama Starbucks may vote to unionize.

Alabama is still dealing with summer temperatures, but winter is just around the corner.

A new program is pushing college graduates to stay in Alabama. The Fuel Alabama Fellowship offers college juniors and seniors the chance to visit Huntsville, Montgomery and Mobile to discover life after graduation in the state. The fellowship is based in the Birmingham metro area and will take place between June and July

Fans of things that creep and crawl have a big day coming up. Bama Bug Fest returns tomorrow to celebrate the benefits of arthropods.

The West Alabama Food and Wine Festival is making its return after a two year hiatus. T

The National Weather Service says Alabama residents should start preparing for another round of severe weather with storms predicted to happen today and tomorrow.