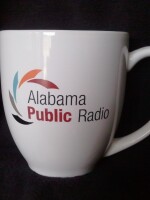 Valentina Mora-Velasquez
is a student intern at the Alabama Public Radio newsroom. She's covered stories including COVID-19 and Monkeypox vaccines.
Alabama healthcare providers are looking to make sure tomorrow Thanksgiving is a healthy occasion. The point is to stay safe from COVID-19 and the flu as you visit family and friends.

Alabama shoppers can help children with special needs while buying for the holidays.

The general election is days away in Alabama and the end of the business today is the deadline to apply in-person for absentee ballots for the Nov. 8 election.

The city of Fairhope has decided against hosting a medical marijuana dispensary.

The Centers for Disease Control and Prevention says there are at least one hundred cases and Monkey pox in the State. The Mobile County Health Department is responding to the outbreak.